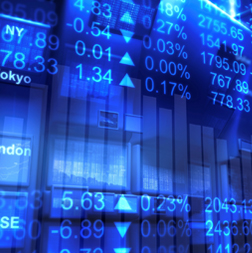 About Our Firm
With a rare blend of boutique-style personalized service, flexibility and dedication combined with operational infrastructure and experience on par with the largest financial services providers, FNC is truly unique.
Financial Northeastern Companies is:
A full service broker-dealer serving institutions
A leader in brokered CDs since 1984
A cutting-edge firm equipped to offer a wide range of fixed income investments
For over 38 years, FNC has been building winning portfolios for institutional investors including banks, credit unions, trust departments, municipal and government agencies, and other institutional clients.
FNC is also one of the leaders in issuing billions of dollars in the brokered CD marketplace.
With a client investment base of close to $4.5 billion annually, our team of fixed-income securities experts offer end-to-end service. We obtain the best available rates in federally-insured CDs and other fixed income products, helping investment officers fulfill mandates effectively and efficiently every day.