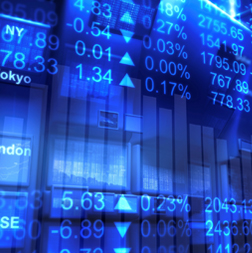 Financial Northeastern Securities has adopted the following policies and procedures to detect and prevent money laundering:
Financial Northeastern Securities has established a comprehensive anti-money laundering program that complies with applicable laws and regulations in the jurisdictions in which it conducts business.
Financial Northeastern Securities has appointed an anti-money laundering compliance officer to oversee day-to-day operations and maintain internal controls of its anti-money laundering program.
Financial Northeastern Securities has implemented procedures to monitor transactions for suspicious activity.
Financial Northeastern Securities has established an ongoing program to train all appropriate personnel in the Firm's anti-money laundering policies and procedures which includes training in the detection of money laundering and the reporting of suspicious activity.
Financial Northeastern Securities has established an independent testing program to audit its anti-money laundering policies and procedures.
Important Information For Opening A New Account
To help the government fight the funding of terrorism and money laundering activities, federal law requires financial institutions to obtain, verify, and record information that identifies each person who opens an account.
If you don't provide the information requested or your identity can't be verified, FNS may not be able to open an account or carry out transactions for you. If we have already opened an account, we may have to close it.
Types of information you will need to provide when you open an account.
(1) FNS is required to collect your name, date of birth and address.
(2) We will also need the appropriate identification information described below. You may also need to show your driver's license or other identifying documents.
Corporation, partnership, trust or other legal entity
U.S. Department of the Treasury, Securities and Exchange Commission and FINRA rules already require you to provide most of this information. These rules also may require you to provide additional information, such as your net worth, annual income, occupation, employment information, investment experience and objectives and risk tolerance.
MSRB Rule G-10 Notice to Customers
Financial Northeastern Securities is registered with the MSRB and Securities and Exchange Commission. Investors in Municipal Securities and/or Municipal Advisory Clients can visit the MSRB's website at www.msrb.org for informational brochures describing the protections that may be provided by the MSRB's rules and how to file a complaint with an appropriate regulatory authority.
Copyright Statement
All graphic and textual contents of this website are the sole property of Financial Northeastern Companies and are protected by applicable copyright laws. No permission is granted to copy, distribute, modify, post or frame any text, graphics, video, audio, software code or user interface design or logos.
No person or entity may modify, publish, transmit, redistribute, display, participate in the transfer or sale, or in any way exploit the contents of this website. Individual users may download or print a single copy for personal offline viewing, but users do not acquire any ownership rights by downloading copyrighted material. Any third party content provider owns the copyright in content original to it.
Technical Disclosure
DISCLAIMER: THE INFORMATION PROVIDED IN THIS WEB SITE IS PROVIDED "AS IS" WITHOUT WARRANTY OF ANY KIND, EITHER EXPRESSED OR IMPLIED, INCLUDING, BUT NOT LIMITED TO, THE IMPLIED WARRANTIES OF MERCHANTABILITY, FITNESS FOR A PARTICULAR PURPOSE, OR NON-INFRINGEMENT.
THIS WEB SITE COULD INCLUDE TECHNICAL INACCURACIES OR TYPOGRAPHICAL ERRORS; CHANGES ARE PERIODICALLY ADDED TO THE INFORMATION HEREIN. FNC MAY MAKE IMPROVEMENTS AND/OR CHANGES IN THE PRODUCT(S) AND/OR THE PROGRAM(S) DESCRIBED IN THIS PUBLICATION AT ANY TIME.
IMAGES AND COMPOSITES OF MODELS AND OTHER PEOPLE CONTAINED WITHIN FNC ARE LICENSED AND USED FOR PROMOTIONAL PURPOSE ONLY. CLIENT PHOTOS, QUOTES, TESTIMONIALS, AND RECOMMENDATIONS ARE USED BY PERMISSION AND ARE FOR PROMOTIONAL PURPOSES ONLY. NEARLY ALL OF THE IMAGES CONTAINED WITHIN FNC ACCURATELY REPRESENT ACTUAL SCENES FROM THEIR INTENDED SOURCES.
LINKS TO OTHER MATERIALS AND SITES: OTHER SITES THAT WE LINK ARE NOT UNDER OUR CONTROL AND WE ARE NOT RESPONSIBLE FOR THE CONTENT OF ANY LINKED SITE. WE ARE ALSO NOT RESPONSIBLE FOR ANY LINK CONTAINED IN A LINKED SITE. WE RESERVE THE RIGHT TO TERMINATE ANY LINK OR LINKING PROGRAM AT ANY TIME. WE DO NOT NECESSARILY ENDORSE COMPANIES OR PRODUCTS TO WHICH WE LINK, AND WE RESERVE THE RIGHT TO MAKE SUCH A NOTATION ON ANY OF OUR "LINKS" PAGES.
IF YOU DECIDE TO ACCESS ANY OF THE THIRD-PARTY SITES, WHICH ARE LINKED TO THIS SITE, EITHER ON OUR OWN "LINKS" PAGES OR THROUGH THE PROMOTIONAL BANNER ADVERTISEMENTS, OR THAT MAY OTHERWISE APPEAR THROUGHOUT THIS SITE, YOU DO SO ENTIRELY AT YOUR OWN RISK.
IP ADDRESSES & COOKIES
WE USE YOUR IP ADDRESS TO HELP DIAGNOSE PROBLEMS WITH OUR SERVER, AND TO ADMINISTER OUR WEB SITE. WE MAY USE COOKIES AS NEEDED.