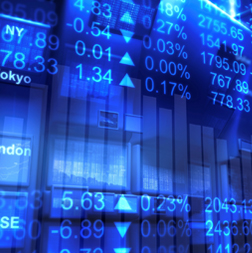 The need to access fixed income to meet growing investor portfolio diversification demand continues to rise.
With our keen focus on institutional investors, FNC is well positioned to provide analytical capabilities, execution, broad inventory access and more to a diverse range of institutional clients who have come to trust us for our insight and expertise.
Since 1984, we have served institutional clients with secure fixed income products including:
Equity Linked Offerings
Corporate & municipal bonds
Mortgage backed securities
Asset-backed securities
US Treasury securities
Money market instruments
US government agency securities
Zero coupon bonds
Mutual funds
Foreign denominated fixed income
Equities
FNC's internal team of fixed-income professionals service investors with portfolios ranging from $10 million to $200 million.
In the last ten years alone, FNC clients have responded with over $45 billion in fixed income investments. Our approach to conservative investing has withstood market cycle fluctuations and volatile investment conditions for over three decades.
Contact us
to discuss how an FNC experienced professional can help you meet current needs and achieve success in the future with an investment program that is right for you.