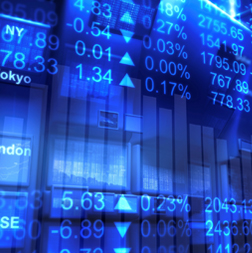 Clientele
Institutional investors
Client Services
Deposit funding using federally-insured CDs and other fixed income products as well as investment transactions.
Product Offerings
Certificates of deposit; corporate and municipal bonds; mortgage backed securities; CMOs; equities; government agency issues; money market instruments; mutual funds; options; preferred stocks; structured products; U.S. Treasuries; zero coupon bonds.
Financial Northeastern Securities, Inc. (Incorporated January 17, 1985)
Full Service Broker-Dealer and FINRA member firm offers government and fixed income securities, mutual funds, equities, and retirement plan services.
New investments total over $4.5 billion annually.
Bank Funding and CD Underwriting Division has issued over $70 billion in the past ten years for federally insured institutions.
Clearing fully disclosed through Pershing LLC.
Financial Northeastern Corporation (Incorporated May 4, 1984)
Specializing in obtaining the best available rates in federally insured jumbo CDs issued by institutions nationwide. Terms ranging from 30 days to 20 years.
FNC Insurance Services (Incorporated October 22, 1996)
Multi-product provider offering competitively-priced insurance products including Business Owned Life Insurance (BOLI).
Leadership
CEO Jeffrey Zage and President Steven Zage founded FNC in 1984. Under their leadership, FNC has experienced steady growth by offering a broad range of investment options to a diverse group of institutions and individuals throughout the country.